Sound Engineering involves learning the skills in studio sound, live sound and sound for mediums like films, TV, videos, etc. Our Sound Engineering course is a comprehensive, end-to-end course providing in-depth knowledge to make you a professional sound engineer. The expert faculties and state-of-the-art facilities at our music school enables hands-on experience in sound theory and sound creation.
The sound engineering course in Mumbai at School of Bollywood Music includes rigorous study in core engineering lessons on live sound, in-studio mechanics, sound in film and television, and also about the sound acoustics.
Since the film industry itself resides in the heart of Mumbai, there is huge potential for the future of skilled sound engineers with Sound Engineering courses in India. School of Bollywood Music has collaborations with various sound studios and established sound artists in Mumbai which gives exposure to our students for live training and expert sessions. Sound Engineering course at School of Bollywood Music is a complete package for students looking at a successful career as a versatile sound engineer. Find the course curriculum for the sound engineering course here…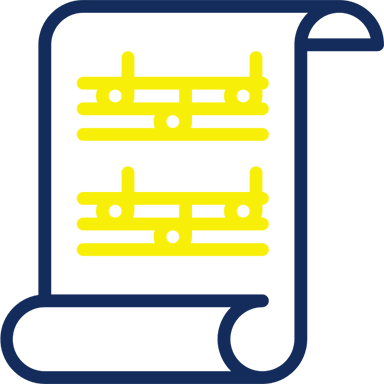 The Introduction module provides introduction to sound engineering concepts like sound theory, terminologies, and other basic knowledge about sound. The module differentiates the difference between sound and music which is a much larger misconception in the students.
The basics of electronics include an in-depth understanding of various electronics of a sound studio and how the instruments contribute towards making the sound.
This module explains the fundamentals of studio techniques such as Quantisation, Sampling, Bit-Depth, Analog-to-Digital Conversion, and Digital Signal Processing. Studio Technology also includes the working principle of various interfaces as well as Software DAW's.
Acoustics is the science of a sound wave's generation, transmission, reception and its effects. The Acoustics module also covers the aspects of studio design such as room dimensions, soundproofing, isolation with various materials, etc.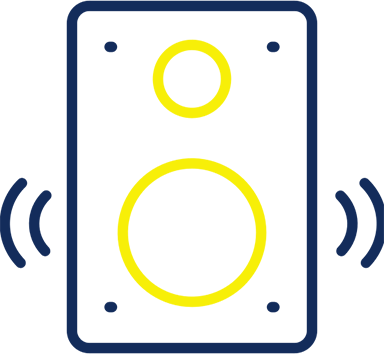 For sound engineers, knowing the working principle of loudspeakers & its types, basics of amplifier circuits, crossovers and drivers are crucial. This module focuses on understanding specification charts to follow parameters such as amplifier power, sensitivity, distortion, rating, etc.
Recording module develops skills in sound recording and editing multi-track audio using a DAW. A deep study about the DAW tools, its setup, configuration, and settings. Perform recording on various pro tools and understand the technicalities.
After recording the music, it needs to go through the creative process of mixing. The module includes setup, audio editing, vocal editing, pitch correction in the tracks, etc.
Mastering is the process of taking an audio track and preparing it for distribution. In this module, students learn about 'polishing' the sound for the final outcome, providing consistency and making it ready for distribution to public channels.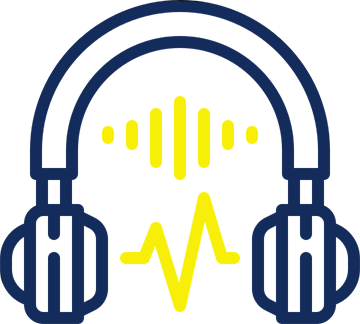 The module discusses different film sound workflows used on set or in sound studio and discusses concepts of sync devices, continuity sheets, etc. It also includes concepts of sync sounds and location recording. Students will also learn about various sound recording instruments.