Music SIMPLIFIED at school of bollywood music
The aim of establishing School of Bollywood Music is to impart unparalleled quality of education to one and for all in the field of music production and sound engineering.
The institute is run by experienced facilities to nurture promising talents in the field of sound and music. The experience and passion of our faculties and owners have played a key role in establishing company values and has led to a very practical and creative approach towards education, delivering relevant and hands-on learning experience.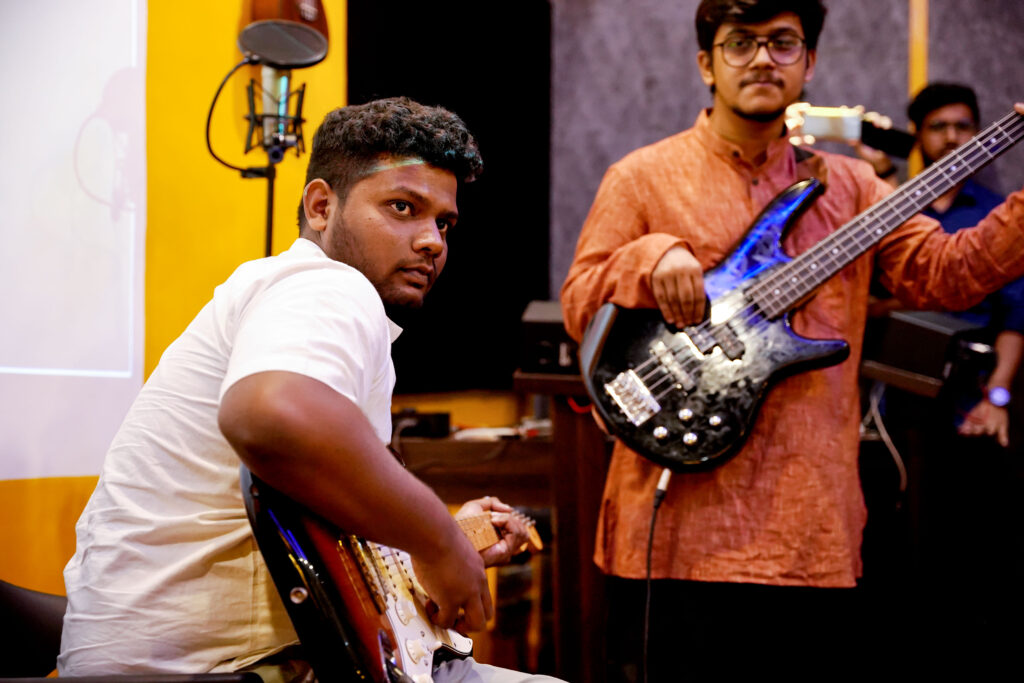 Our Mission is to provide in-depth and practical education in the fields of music to the students at affordable fee rates. School of Bollywood Music believes in making the learning process fun and interactive whilst developing essential skills and up-to-date knowledge with their best-in-class facilities.
Our Certification Courses in Music Production and Sound Engineering gives in-depth knowledge and importance to each course module. This also includes intensive hands-on training and expert sessions.