(Student's experience at SBM)

"The atmosphere is very positive and motivational for people who truly wants to learn music and make a career out of it. It was really a great experience learning with such friendly faculties who always helped me in clearing my doubts and confusions. I am really thankful to SBM, their administrative staff and the faculties."
"Came to know about School OF Bollywood Music from some of my established fellow Musicians and friends .For someone like me, being a Vocalist gaining knowledge about music, its production arrangement mixing techniques, editing, background scoring and various other aspects had become very important. After joining SBM, I have learnt a lot of new concepts and I am constantly improving, must say I have really had a satisfying overall experience here."

"I was interested in music since my childhood days but never got chance to learn professionally. When I came across School of Bollywood music, I found the most qualitative curriculum in my budget and that's why I joined this School. The teaching style of mentor is very simplified and understanding, the level of teaching is Excellent and Joyful and one more important thing is you get Personal Doubt clearing sessions here."

"The course content is really interesting .The modules have been very well designed with a lot of practical assignments. Faculties are very much helpful and approachable. The Course curriculum is perfect for begineers as well. Glad to learn music and its core concepts at SBM. Learning different genres, elements of music and various new production and engineering techniques is something that has helped me progress a lot. "

"Our mentor Arijit Sir guided us deep each and every time, such fun learning sessions to teach new concepts and new angle of creating music. Before going to SBM, I was not really sure, whether opting for online classes will work for me. As time passed and learning through all the theory and practicals, I would say I really took a good shot and feel lucky to be part of this family."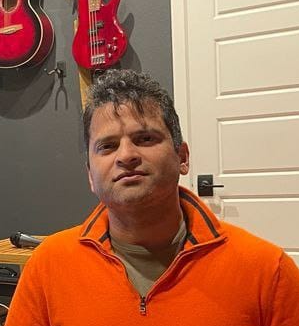 "In my honest opinion, this is the music production course you need to attend if you are serious about your musical journey to become a professional artist, if you work as hard as they do, nobody can stop you to become what you want to be, their course covers all areas for sure. I specially like to thank our Music production teacher ,Sir Arijit for his superb knowledge and the sincerity he shows in teaching. Thanks again for giving me this opportunity to learn online, since I live abroad."

"This was probably one of the greatest experiences of my life, I have enjoyed studying at SBM and there has been constant support from trainers and the administrative staff. I enrolled for the Music Production Course and it's been a great learning experience with lots of hands-on-training on the best DAW's and real life projects."

"I have been doing gigs in and around Goa for past 3 years but always felt something missing deep within , School of Bollywood Music have opened doors to my passionate journey of music. Those missing gaps are not existing anymore . The faculties are a top notch and are very humble and supportive . If you are passionate about learning Music Production & Sound Engineering then, It is SBM only !! Learning from Arijit Chakraborty Sir who is a prodigy is just exceptional."

"One of the finest music schools in India. One must consider this if interested in music production and sound engineering and has a goal of getting into Bollywood. The school covers a vast domain of production techniques, understanding of musical instruments and sound engineering tips. They also conduct masterclass, seminars and sessions which are very enlightening and interactive. Overall feel, Place and atmosphere is brilliant."