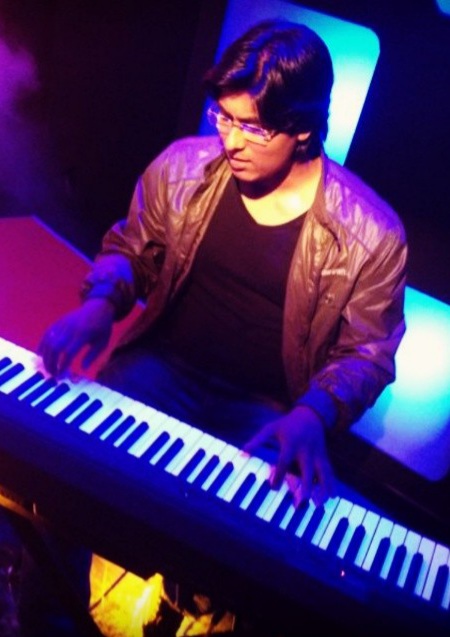 Pianist, Music Composer, Music Producer And Educator
Co-Founder at School Of Bollywood Music and Aural Dimension Recording Studio, An artistic Trinity College London grade 8 Pianist known for his work and collaborations with various Production houses and Record labels as a Music composer, Producer and Arranger like T-Series, Colors Tv, Zee Music Company, Reliance Entertainment and more. Also known for his work as an Assistant Sound Engineer for the show"Men will be Men".Worked as a Keyboardist for the Band called "A Team" with Aditya Narayan and has arranged,composed and produced a multitude of songs for him.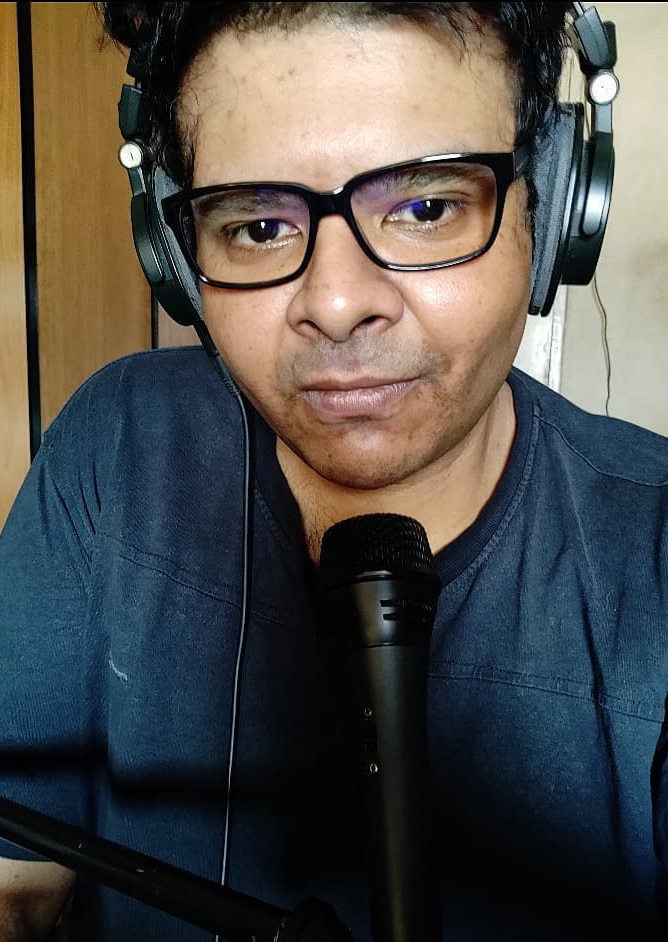 Sound Engineer And Educator
Known for his work for EMI Music, Warner Music, Universal Music, Ameen Sayani Productions, Strumm Entertainment, Lifelike Productions, Anamitra Dasgupta Films, Sony Music, Arrangers Theory, Roohani, Filter Coffee, Ruupa Raaman Productions, Dusk & Iris, Gregory Jhala Productions, Bhooshan Thite Music, Hitanshu Patnaik, Sagar Desai, Darshan Kataria (DAKU)etc.Also known for his work at Audiofile Studio (Mumbai), Western Outdoor Studio (Mumbai), Postation Studio, Seam Edu, Pune (Visiting Faculty).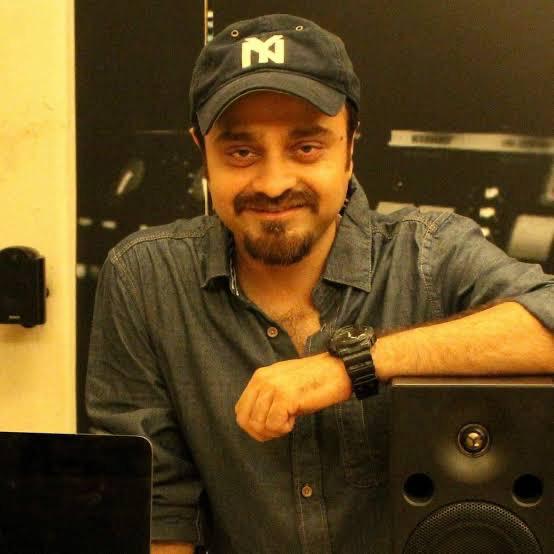 Indian Music Director, Composer, Singer, Instrumentalist, Record Producer
Musical Hits- Har kisiko nahi milta- BOSS, Teri meri Kahani and Coffee peete peete- Gabbar is back , Bawra Mann – Jolly LLB2, Uska hi Banana-1920 Evil Returns, Kesari. Shaapit, Haunted 3D, Gautamiputra Satakarni, Ammakutti Ammakutti – Jai Simha. Chirrantan Bhatt is active in the Indian film industry and has also composed music for Telugu films. His musical career began in early 2008 with Hindi film Mission Istaanbul. In 2016 Telugu Film "Kanche"won him two major awards GAMA in dubai and CineMAA award in Hyderabad for his music and background score and Kanche is also recipient of the esteemed Telugu filmfare awards.He is the winner of Radio Mirchi Award for his song Kesari – Akshay kumar's film and also got nominated as a best music album in filmfare awards 2020.
Violinist, Music Composer And Arranger
Known for playing a lot of recordings for many popular music directors of that time (Laxmikant Pyarelal, R D Burman, Kalyaaniji Anandji, Usha Khanna, etc).Performed as a solo violinist with Lata Mangeshkar ji for nearly 10 yrs for her Concerts Home and abroad.Worked as an arranger for huge production films namely 'Hum dil de Chuke sanam','Hum saath saath hain' more films(around 90 odd) which include 'Devdas' 'Hum Tum' 'Refugee' Baghban' 'Baabul' 'Chalte chalte' 'Gunde', 'Kalank' and many more. Arranges and conducts Shreya Ghoshal's Symphony Concerts Home and Abroad. Last year,he got an award from CMA for "Excellence in Arrangement and Orchestration",presented by his idol Respected Pyarelalji. This year got "Mirchi Music Award" for arranger of the year for the song "Ghar more Pardesia" from Kalank.
Tabla Player, Percussionist, Music Producer, Music Educator
A prolific entertainer and disciple of Ustad Allarakha and Ustad Zakir Hussian with significant experience for over 20 years in the playing table. Swarupa is known for her signature style of blending beats with fiery Tabla Bols. She has collaborated with many national and international artists including A.R Rahman on MTV Unplugged, Ram Sampath on MTV Coke studio India and Talvin Singh. She marked her place in the Forbes '30 Under 30′ India list of 2015. Her debut album Raggatronic, released in 2014, reached #1 on the iTunes India charts. She recently launched an online music school known as Tablanaari's School of Music that promotes Indian Classical music with world class artists teaching rich traditional material in a holistic manner.
A Gold medalist alumnus of Film & TV. Institute of India, Pune. With a lifetime achievement award: Indian Recording Arts Awards, 2015. He has engineered the recording sessions for Songs for well-known featured films, Private Albums, TV & Radio commercials & Sponsored Programs, Son-et-Lumiere soundtracks, Ballet Soundtracks, Audio Visuals & Corporate Videos. He is also a life member of the Audio Engineering Society Inc. and founder member of the India Section of the society. A visiting faculty in sound recording in notable institutes like ZEE Institute of Media Arts, National Institute of Design, Symbiosis Institute of Design etc. He was Consulting Editor for the magazine Pro Sound Systems, Mumbai.Known for his work for Devdas, Sarfarosh, Mohabbatein, Kuch Kuch Hota Hai, Gadar: Ek Prem Katha and many more.
Shriram Sampath (flutewala)
Flautist,music Producer,innovative Educator And World Artist Collaborator
Shriram Sampath is a Flautist, Music Producer, Educator, a Collaborator for World Music and a Performer with several years of experience, based out at Mumbai, India. Shriram has worked on several projects for Advertising Films, Mainstream and Feature Films, Music Albums and self produced content like Yoga & Meditation Music. He is also a Live Performer and a part of the band 'Filter Coffee'. To know more about him, do visit: https://flutewala.in/"
Majorly known for his own sound which he brings to the table in terms of different harmonies and colours in music which derives from jazz ,western classical and also middle eastern music.Aditya is a jazz Pianist and has been actively working in the Bollywood, Indie and Jazz scene .He has been actively playing and touring different countries and also within India with different Bollywood playback Singers and Composers like Anu Malik,Yasser Desai, Anmol Malik, Diljit Dosanjh, Ujjayinee Roy and more. Aditya has played on Various big music festivals in the country like : The Bollywood Music Project, Oneplus Music Festival, PARX Music FIESTA and The NH 7 Weekender. He often plays piano in various events for Mukesh Ambani and Family at their residency Antilia in Mumbai.