School of Bollywood Music - Music Production Courses in Mumbai
Music can change the world! It connects everyone, it's a language that doesn't need words to touch anyone's heart. Music has always attracted millions around the world and is one of the most engaging mediums of entertainment.
Music production is a procedure in which music creation, capturing, manipulation, and storing is done. Each and every phase in the creation of a song from song writing to the final master.
Music production is the footstep in making the amazing world of music and currently music production is more accessible than ever before. That's why School of Bollywood Music offers you music production courses in Mumbai, which is going to be the best career choice for your music production journey.
When you are passionate about music, all you need to do is give it the proper channel and enroll yourself with the best
Music Production training
centre. And 
School of Bollywood Music
Mumbai is your ideal destination to get expert  training in
Music Production.
These are the strong reason for choosing us
Extensive and fine-tuned production course.

Expert faculties and student friendly staff to conduct training. 

Course with Diploma Certification.

Production techniques on DAWs, sound synthesis, sampling, mixing & mastering, correct sound selection based on genres and much more.
Our amenities and core faculty experience makes us one of the best music schools in India as well.
School of Bollywood Music's
music production courses in Mumbai
develops a broad understanding of the production techniques on DAWs, sound synthesis, sampling, mixing & mastering, correct sound selection based on genres, etc. Our music production course emphasizes improving the basic skills required to create music i.e.: Music theory.
Music theory
includes concepts of time signature, voicing, right chord progression, vocal layering concepts, use of inversions. It also includes understanding of tonal, melodic, and harmonic sequences. Music theory is a broad analysis of song arrangement, reading staff notes, etc. You can learn the art of songwriting without any instruments with just the base of the calculation of the music theory.
A computer, an audio interface,a midi keyboard, a good quality mic and headphone – this is all it takes to follow your passion of learning music production.
With an affordable fee structure, our mission is to make music production courses available for one and all. Our amenities and core faculty experience makes us one of the best music schools in India as well. Our tools for
music production courses
include Ableton Live, Cubase, Logic Pro, FL Studio and much more.. Checkout our full course curriculum
Music Production Curriculum
Music theory is the foundation of every song. This module includes guidance for fundamental music concepts such as pitch, notes, intervals, major keys, minor keys, chords, and chord progressions.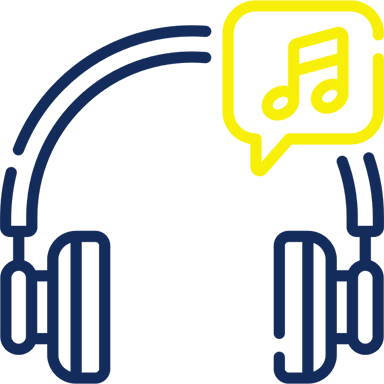 Music Composition will help you achieve a perfectly finished music tune from a bunch of loops. It includes various elements like rhythm, beats, harmony, applying vocals, finishing, etc. We help you enhance the skills like making the right phrasing of the tune, calculation of notes in any particular phrase, commercial value in a tune, etc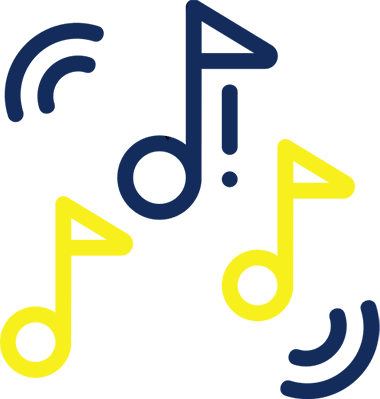 The Arrangement module includes laying the various music pieces along a timeline to build a final piece of track. The course also includes Ableton Live, which has an Arrangement View to arrange, edit, and finish songs.
In this module, you will learn the basic features, functions and workflow of DAWs through hands-on training and lectures on basics. DAW module also includes the process of creating templates, recording audio, MIDI, and much more.
Once the song is written, the recording is the next step. The Recording module is based on imparting knowledge about various recording techniques, understanding various tools, and most importantly, the right method of recording.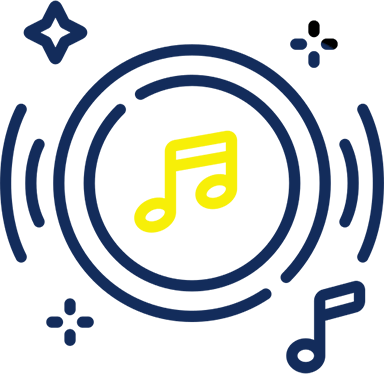 Sound Processing involves comprehensive learning about various tools and techniques used for making music. You will learn about equilisation, modulation, delay, reverb, compression, distortion, etc.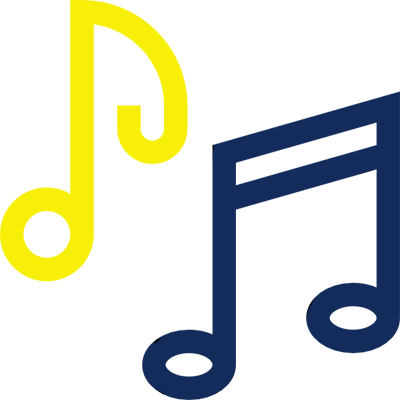 The Sound Design module involves techniques about film scoring and soundtrack work like foley and special effects. Our faculties have a systematic approach for sound designing concepts.
Background Scoring is related to providing background music in films, albums, etc. For students looking to make a career in the film industry, this module will be proven as a milestone to getting familiar with how background music works and the process of music scoring.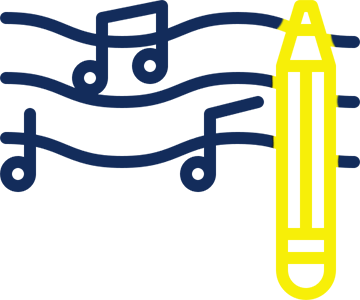 The songwriting and lyrics writing is closely knitted with music production. In this module, you will learn through analysis, examples, and sessions to compose songs in different genres. Highlights of this module include basic skills of lyrics writing, arranging your original compositions, and producing them.
Music Production Course Curriculum
This course will prepare the students to understand the concept of Music Production right from the beginners level to an advanced level as per the Industry requirements.
Career Opportunities in Music production Mumbai
Music Production Courses Mumbai FAQ's